Escape to your own private island in the metaverse.
Sign up to be the first to know when the sale opens.
Please provide your ETH wallet address.
Own a private island
& villa in Decentraland.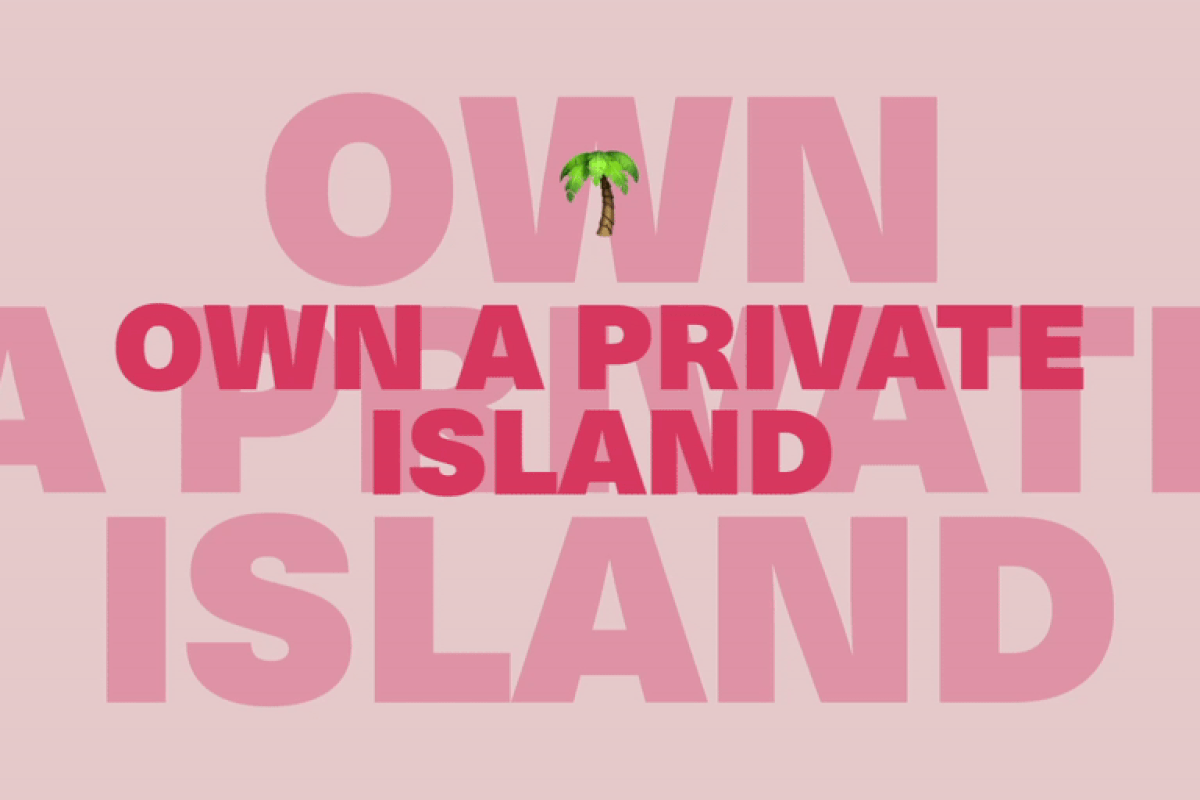 Owning a private island property is the ultimate escape, a luxury for a select, discerning few. Private islands, islets, and cays, whether large and small, tropical or temperate, faraway or a fast boat ride to the mainland, provide a lifestyle of unparalleled privacy and seclusion. Find solitude and relaxation in these beautiful islands—quiet, safe havens. Adding to the allure of island life are luxurious accommodations, private beaches, helipads, airstrips, boat docks, all in close proximity to the shore. Discover your dream home among the Fantasy Islands private island escapes.
Your private island can serve as a backdrop to your digital identity, opening digital doors for you and creating the online life you dream about living.
100 Luxury Private Islands for Sale in Decentraland
​
Realm Islands are a collection of 100 private islands and designer bungalows, each its own digital real estate NFT—unique digital real estate holdings recorded on the Ethereum blockchain.
Owners of each private island own both the underlying digital real estate in the metaverse and also the unique plans and 3D source files for the villa itself. Each villa is a 1/1 NFT with provenance documented on an ERC-721 token on the Ethereum blockchain and hosted on IPFS.
​
Each island villa is unique and programmatically generated from many combinations of options.
Private Islands with Villa for Sale
Each private island includes one entire parcel of land in Decentraland, upon which three different bungalow models can be purchased
Additional Perks

When you buy a Fantasy Island, you're not simply buying a parcel of land. You are gaining membership access to a club whose benefits and offerings will increase over time.

Each private island entitles its owner to membership in the Lagoon Club, our own members-only club. Your real estate NFT doubles as your membership card and grants access to members-only benefits. Future perks may be unlocked over time and developed by the community.
Sign up to be the first to know when the sale launches.
​
Please provide your ETH wallet address.
Each private island is completely unique, some more rare than others. When you own a private island, you own a parcel of land, the NFT for your unique private villa. Owners of private islands will receive a turnkey private island with a unique villa that has been fully deployed in Decentraland, so that all you have to do is show up and chillax.
​
A total of 100 private islands will be sold, each with different combinations of options. Some private islands are super rare.
​
Here is the breakdown of private islands in the sale:
75 legendary

20 rare

5 super rare
​
Note: Ten islands are being withheld from the current sale. These will be held in the treasury and reserved for future sale, but only if prices are above the public sale prices. Any unsold islands as of December 2022 will be burned.