Learn more about villa varieties
Original artists renderings
Artist's renderings should not be relied upon as representations, express or implied, of the final detail of the proposed improvements.
The Legend of Fantasy Islands
Once upon a time, there was a lady pirate poet named Agadora Humphries. Agadora alternated between stealing loot from passing ships and writing iambic pentameter on long scrolls of parchment while sailing from port to port in search of eternal youth and sublime happiness. When she was not counting her doubloons or sharpening her quill pen, she dabbled in architecture. Drawing perfectly from memory the greatest homes she had encountered while gallivanting around the globe. Eventually her pirate crew grew restless with her artistic side and demanded that she commit to one or the other: "piracy or poetry, old woman, or it's off the plank ye go!"

Agadora felt conflicted, forced to choose between her livelihood for thievery or her passion for the plume. But her crew grew less tolerant by the day, and so she decided that instead of choosing, she would merely jump ship at the next patch of land the flotilla happened to pass. She watched her hourglass as each speck of sand passed through. One day, ahoy on the horizon did she spy the most magnificent sight she had ever laid eyes on: what appeared to be dozens of perfectly shaped islands, an archipelago of perfection.

Agadora knew immediately that this was the promised land. Not just for her but for future generations of disaffected lady pirates and their children's children. She packed her duffle and, gingerly dove off the ship swam straight to shore and decamped to the first palm tree cabana she could find.

Upon reaching the sand, she raised her pruned hands in gratitude and declared, "these islands are so beautiful, they are pure fantasy. I shall call them the Fantasy Islands."

When she wasn't weaving hammocks from reeds or catching crabs with her bare hands, Agadora spent afternoons designing perfect and unique villas for each island, imagining the possibilities of developing each island into a tropical paradise for its owner.

It would be many centuries before Agadora's visions for Fantasy Islands became a reality, until the trade routes and the weather patterns matched, but eventually in 2022 all 100 Fantasy Islands were developed—nearly exactly to Agadora's specifications.

Today, 100 lucky island owners live in her magical dream paradise. Today, they are building a utopia in the metaverse on their private islands, a utopia governed for the people, by the people. 
Escape to your own private island in the metaverse
A luxury, master-planned real estate development in the Sandbox.
Take a video tour of the members-only Fantasy Island Beach Club
Sign up to stay up to date about Fantasy Islands
Own your personal private island in the metaverse
Announcing the Fantasy Islands NFT drop, the first-ever 3D NFT which includes a parcel of metaverse real estate. This is the first-ever ultra luxury master planned real estate development in the metaverse.
Each Fantasy Island is a 3D development with a fully-furnished villa ready for you to settle into. Fantasy Island owners own a parcel of digital real estate in the Sandbox and the development on top of it—bundled for ultimate utility.
As the owner of a private island, you can entertain your friends or just chill on your own. And when you want to mix with other island owners, you can head over to the members-only beach club to attend community events or host your own.
Visit your private island in the Sandbox whenever you want to
Host friends in the metaverse for intimate events
Display your NFTs on your island
Members-only Discord channel
Unlimited access to the members-only beach club in the Sandbox
Only 100 Fantasy Islands will ever be sold, so owners will become part of an exclusive community—and true landowners in the metaverse. This is utility for the next level of existence.

Here's how it works:
A limited number of Fantasy Island access keys will be sold on Rarible, which entitles the holder to a unique 3D development (including the land) in the Sandbox.

After the access key sale, Fantasy Islands will be minted. Each access key owner will be randomly assigned one of three island types, each with its own unique characteristics and scarcity.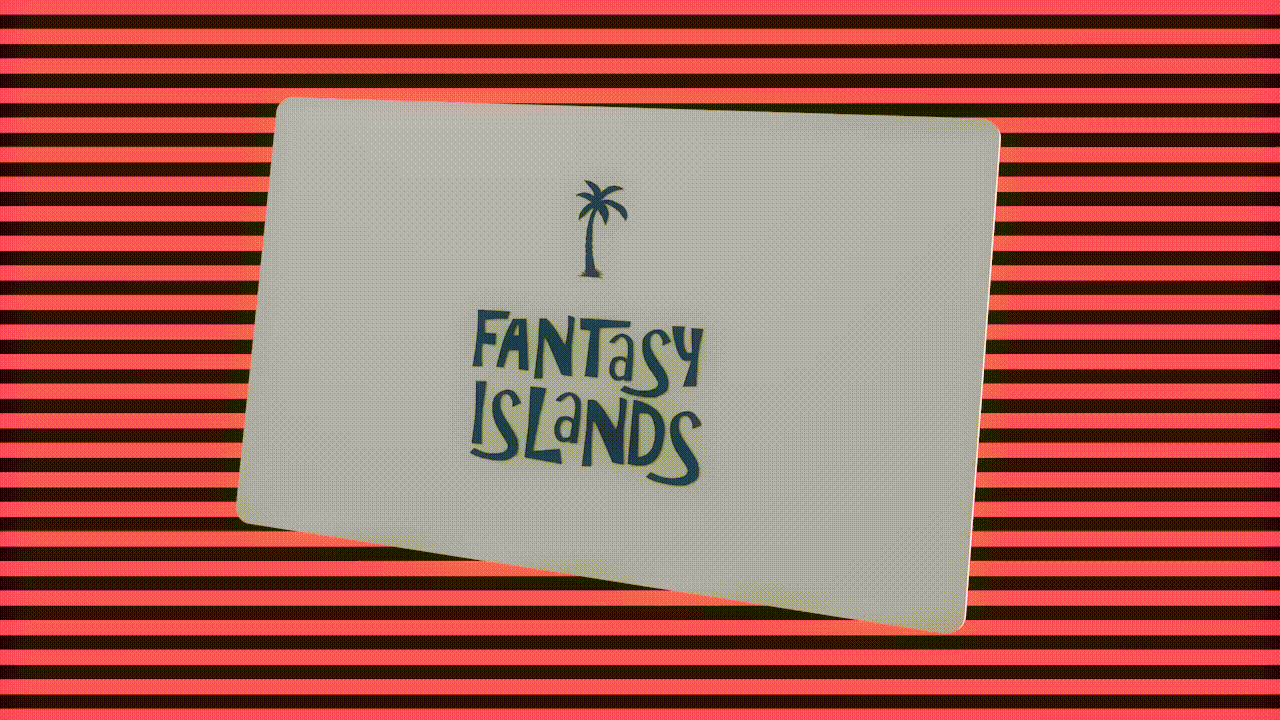 Fantasy Island Villa Varieties
The Fantasy Islands sale is limited by quantity - we will never mint more than 100 Fantasy Islands. There are different levels of rarity which will be randomized.

Each Fantasy Island is a 1 of 1 NFT–with a unique villa deployed atop a unique parcel of metaverse real estate in the Sandbox.
Learn more in the Fantasy Islands FAQ
Sign up to stay up to date about Fantasy Islands
In purchasing a non-fungible token ("NFT") from Republic Realm Inc. ("Realm") you acknowledge and agree that:
NEITHER REALM NOR ANY OF ITS AFFILIATES AND THEIR OFFICERS, DIRECTORS, MANAGER(S), EMPLOYEES, AGENTS, SHAREHOLDERS/MEMBERS MAKES ANY WARRANTY WHATSOEVER WITH RESPECT TO THE NFTs, INCLUDING ANY (A) WARRANTY OF MERCHANTABILITY; (B) WARRANTY OF FITNESS FOR A PARTICULAR PURPOSE; (C) WARRANTY OF TITLE; OR (D) WARRANTY AGAINST INFRINGEMENT OF INTELLECTUAL PROPERTY RIGHTS OF A THIRD PARTY; WHETHER EXPRESS OR IMPLIED BY LAW, COURSE OF DEALING, COURSE OF PERFORMANCE, USAGE OF TRADE OR OTHERWISE.
You shall take all statements, recommendations, data, opinions, documents, and the like on an as-is basis and rely on your own counsel, third-party service providers and judgment in connection therewith. IN NO EVENT SHALL REALM OR ANY OF ITS AFFILIATES AND THEIR OFFICERS, DIRECTORS, MANAGER(S), EMPLOYEES, AGENTS, SHAREHOLDERS/MEMBERS BE LIABLE FOR INDIRECT, INCIDENTAL, SPECIAL, CONSEQUENTIAL OR EXEMPLARY DAMAGES, WHETHER UNDER ANY TORT, CONTRACT, NEGLIGENCE, STRICT LIABILITY, OR OTHER LEGAL OR EQUITABLE THEORY WHATSOEVER, INCLUDING WITHOUT LIMITATION, DAMAGES FOR LOSS OF PROFITS, INTELLECTUAL PROPERTY INFRINGEMENT, PRICE DEPRECIATION, LEGAL OR REGULATORY ENFORCEMENT, BUSINESS INTERRUPTION, LOSS OF BUSINESS INFORMATION, AND THE LIKE, ARISING OUT OF THIS AGREEMENT, EVEN IF REPUBLIC HAS BEEN ADVISED OF THE POSSIBILITY OF SUCH DAMAGES
This NFT sale is not intended to be an offering or sale of securities, swaps on either securities or commodities or a financial instrument of any kind as may be determined by any law, rule, or regulation. Purchases and sales of NFTs may not be subject to the protections of any laws governing those types of financial instruments. This document and all other content, including without limitation on https://www.republicrealm.com/, do not constitute a prospectus or offering document, and are not an offer to sell.
You should not participate in the purchase of the NFTs for financial investment purposes. The NFTs are not designed for investment purposes and should not be considered as a type of financial investment by any law, rule, or regulation. With respect to your purchase of the NFT, you acknowledge and agree that you are not expecting to profit from the NFT based on any efforts by Realm or its affiliates. The purchase of an NFT is a non-reversible and non-refundable event. Realm shall have no obligation or liability for the secure custody or use of the NFT and any losses arising from such custody or use or solely the purchasers.
You hereby expressly waive and release any and all claims, now known or hereafter known, against the Realm, its affiliates and their officers, directors, manager(s), employees, agents, shareholders/members (collectively, "Releasees"), related to the NFTs, whether arising out of the ordinary negligence of Realm or any Releasees or otherwise. You covenant not to make or bring any such claim against Realm or any other Releasee, and forever release and discharge Realm and all other Releasees from liability under such claims.

Your purchase of the NFT and your rights related to it are also governed by the SandBox Terms of Use ("Sandbox Terms"). If you do not wish to abide by the Sandbox Terms you should not participate in the NFT sale.